Autoclave Onyx B
Integrated sterilization system
SD CARD
SD CARD system ensures recording and storage of all cycles which then can be downloaded on your PC for their management.
SD CARD system allows constant machine updating by a simple download on it and then by inserting it into the autoclave system.
An extraordinary option in order to have constantly efficient and updated device.
P.I.D. SYSTEM
P.I.D. means Proportional Integral Derivate and represents the apex of closed loop
controls. The structure of this technologically advanced control is simple and flexible.
P.I.D. ensures a constant control and monitoring of the whole operating system of the
autoclave, acting automatically in case of anomalies or incorrect values in technical
and electronic parameters. This device behaves like a €œreal technician€ with real-time
diagnostic and intervention capability.
This solution reduces anomalies and warnings, granting maximum reliability and minimising the machine inactivity times.
FL SYSTEM - FULL LOAD SYSTEM
To avoid manual loads with possibility of water pouring off, Onyx B throughout its automatic clean water tank automatic system is using a level sensor control pump with automatic lock.
Frontal loading , no opening cover or removing system, enabling simple placement of the machine.
PHD SYSTEM
PRE-HEATING DEVICE
Preheating system with stand-by for minimum temperature maintenance and consequent overall sterilization cycles time reduction.
INSPECTIONABLE TANKS
In case of insertion of unsuitable liquids, autoclave tanks are inspectionable and cleanable as per technical normatives regulations.
Onyx B is supplied with pure and used water tanks.
Each tank is supplied with probes indicating levels.
OVERNIGHT CYCLES
Automatic overnight cycles with anticondensation system and automatic switch off.
7 STERILISATION CYCLES
Onyx B is born with the aim of rationalizing the work of sterilization operators, therefore the autoclave is equipped with cycles which have been expressively conceived for improving time management and operator€"¢s needs within outpatient clinics.
COMPLETELY AUTOMATIC CYCLES
All the cycles are completely automatic, all the phases are managed by the advanced card complete with powerful microprocessor.
Each and every phase (vacuum phase, preheating, exposure time, drying) is monitored, backed up and managed automatically.
There is no human involvement in the carrying out of the cycles.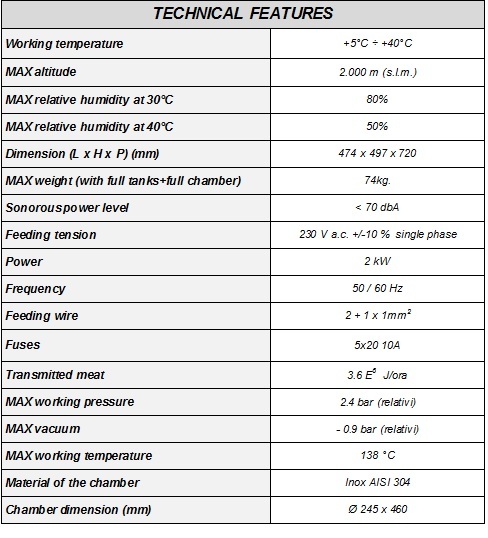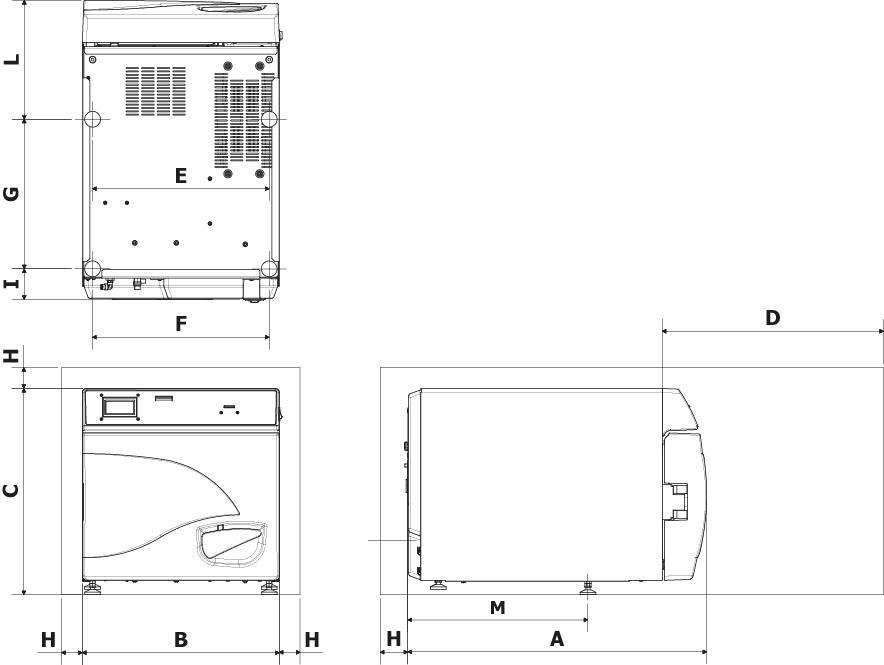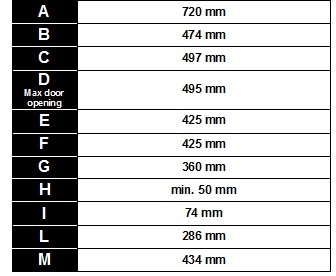 (1104562) Onyx B 5.0
(1104563) Onyx B 7.0
Per unit.